Charlie Sloth Reportedly Signs With Maybach Music Group
Back in 2009, Rick Ross announced that he would be doing big things when he inked a Maybach Music Group deal with Warner Music Group, and according to reports, they are now expanding their roster, which already includes Wale, Meek Mill, French Montana, Omarion, Stalley and Teedra Moses among others. Although we haven't received confirmation from the man himself, according to GRM Daily, Rick Ross has allegedly snatched up Charlie Sloth as his first UK signing.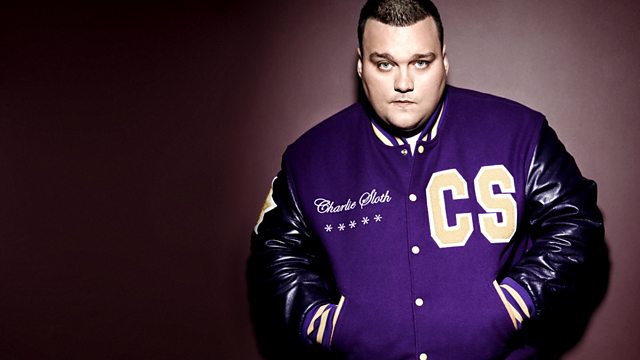 According to GRM Daily:
Word on the street our very own Charlie Sloth has signed to none other than Ricky Rozay's Maybach Music Group.
To what degree we are not entirely sure, but we have heard from some serious sources that this is happening. We believe the 1xtra DJ inked the deal when the MMG boss visited the UK last weekend for BBC 1xtra Live in Birmingham, where he headlined alongside Mary J Blige and more.
It's likely the initial interest sparked from Rozay's side during an interview with Sloth, where Charlie explains how he has "dethroned everyone in Hip Hop in Europe. In a similar fashion to what you [referring to Rick Ross] have done with the artists, I've done the same with DJ's."
To which Ross responded, "Ima tell you something, I like that attitude, and if you haven't yet you surely will, you MMG now."
Semi-confirmation has appeared on Charlie's YouTube account, where Rick Ross plugs the forthcoming 'Hood Heat' album and announces his co-sign.
If the news is indeed true, this would be a big look for Charlie Sloth. Although he can boast a highly rated BBC 1Xtra show and a devoted fan base, certainly, major label support would offer new avenues to take Sloth's career to the next level.
The DJ has been putting in work for many years and has always been at the forefront of championing emerging artists in the urban music scene. Between his radio show, the success of his 'Fire In The Booth' series and mixtapes, Charlie Sloth is laying down the blueprint for a successful empire. Everyone should take note on how hard work and patience pays off.
You can pre-order his forthcoming compilation project Hood Heat Volume 1, released 8th December.