Guy gets a Skepta tattoo and then gets dumped by his girlfriend
Somewhere in the world, a fan is rocking a Skepta tattoo on his pelvis. However, this spontaneous tattoo has cost him a lot more than the usual asking price.
Liam Scott returned from a lads holiday in Magaluf with a brand new tattoo, which didn't seem to get the best reaction from his girlfriend, in fact, she decided to end their relationship over it. OUCH!
The UK holidaymaker took to twitter to share the tattoo and his girlfriend's reaction.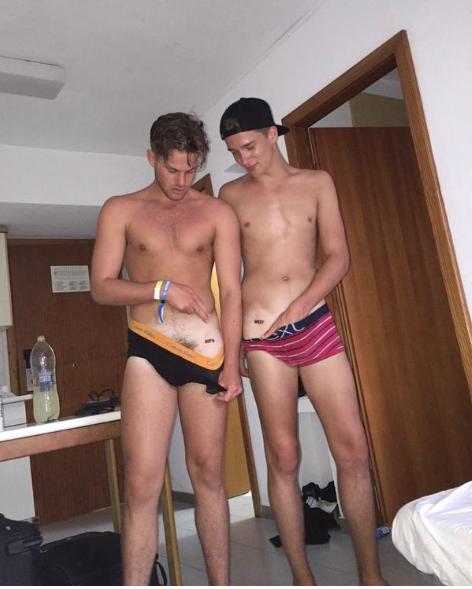 Close up pic.twitter.com/h8B1hBA0fW

— Liam Scott (@liamscott1997) July 20, 2015
What you saying @Skepta pic.twitter.com/hteg8gI6HZ

— Liam Scott (@liamscott1997) July 20, 2015
In the texts his partner describes the tattoo as "embarrassing" and ends the conversation by writing "I don't even want to be with you anymore."
Hmmm… maybe a tattoo with his girlfriend's name will get a better reaction next time…