Stream Drake's new project 'More Life', featuring Kanye West, Giggs, Skepta, Jorja Smith & more!
Drake closed off 2016 riding high off the success of his fourth studio album VIEWS. And, after months of teasing, Drake unleashes his next project More Life. Originally slated for a 2016 release, More Life is, according to Drake, more like a "playlist," and is not a conventional album. 
In a January interview with University of Kentucky basketball coach John Calipari, the rapper said 'More Life' was rather "a body of work that I'm creating," with the purpose "to keep people excited, give people new music, let them know that I'm still hungry."
More Life is led by the single "Fake Love," which was released late last year. Giggs, Skepta, Jorja Smith, Travis Scott, Quavo, 2 Chainz, Young Thug, Kanye West and PARTYNEXTDOOR all make guest appearances on the 22-track project, which is available to stream on Spotify and download on iTunes.
UPDATE: (20/03/2017 11:22am) Spotify recently revealed that the Toronto rapper's 'More Life' project breaks the record for most first-day album streams and most overall streams by an artist in one day.
Released on March 18, More Life totaled 61,302,082 streams on March 19 according to a Spotify representative. It breaks Ed Sheeran's Divide album, which was played 56.7 million times on March 3. Drake also earned earned 76.4 million total overall as an artist on the same day, passing Sheeran's 68.7 million.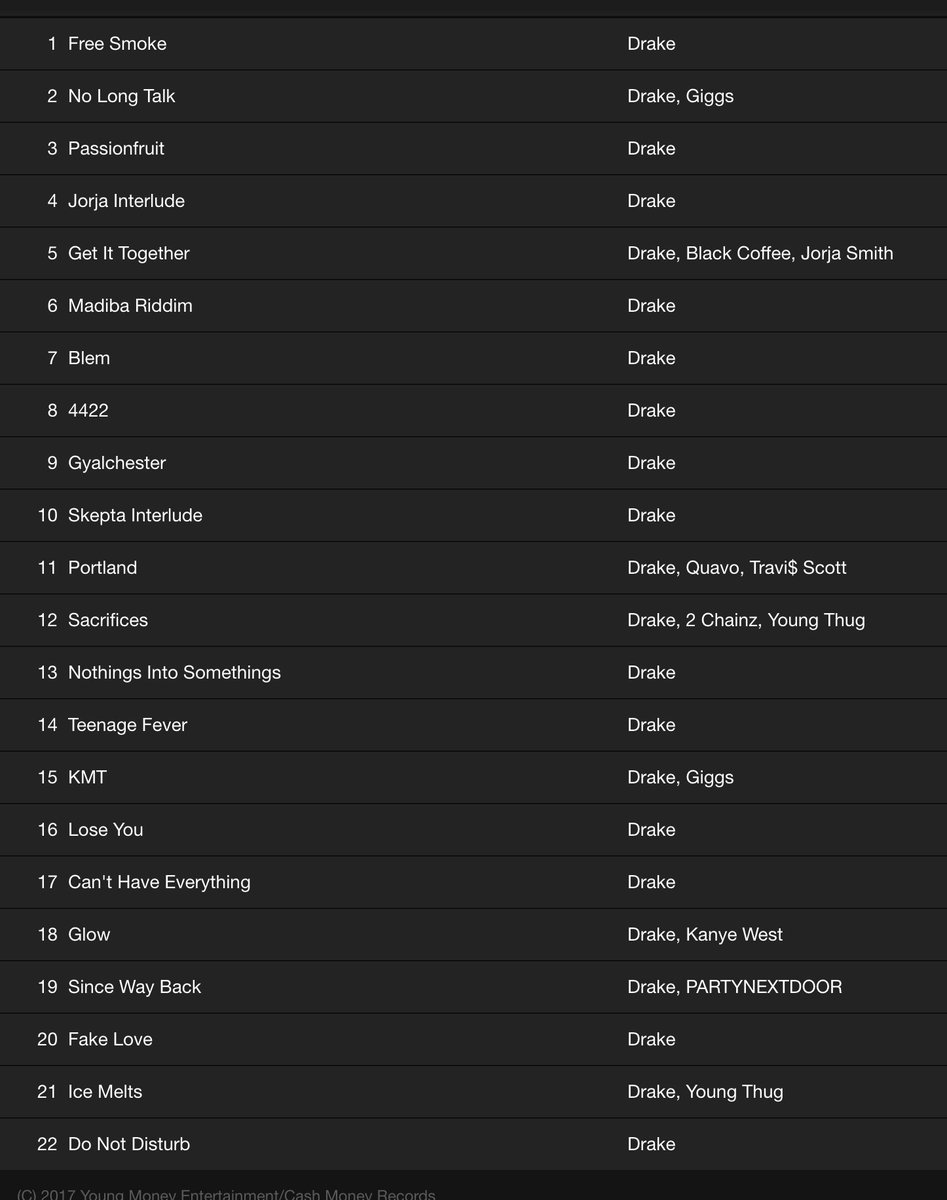 #MoreLife pic.twitter.com/FCGoLz4A0h

— Complex (@Complex) March 18, 2017
In other Drake news, the rapper has become the first artist to hit 10 billion streams on Spotify, Forbes reports.