TLC Confirm Release Date For New Album & Reveal Plans To Work With Drake And J.Cole
After releasing the trailer for their highly anticipated biopic, TLC have confirmed plans to release a greatest hits album featuring new material. Current members Tionne 'T-Boz' Watkins and Rozonda 'Chilli' Thomas, will release an as-yet-untitled compilation on October 15 in the US. The record will feature the group's hits such as 'Waterfalls' and 'No Scrubs', as well as a collection of new songs, two of which have already been completed, Billboard reports.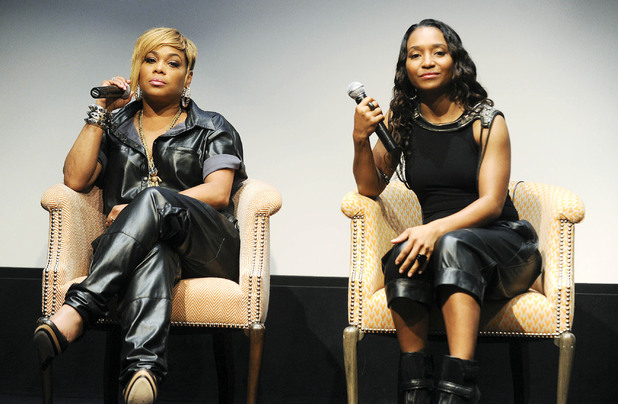 'Meant To Be' was written by Ne-Yo, while 'Posh Life' was written by Lady GaGa and long-time TLC collaborator Dallas Austin. TLC are still working on more tracks and have plans to work with Drake and J Cole. TLC recently featured on J.Cole's track 'Crooked Smile', taken from the album 'Born Sinner'. 
Speaking of the recording process, T-Boz said: "Not one artist has said no, and that's amazing and a blessing. We've been gone for a minute. But to see everyone coming to us like, 'Yo! We heard y'all working, I gotta be down!' That's amazing."
T-Boz and Chilli have asked Lil Mama, who place Left Eye in the groups upcoming biopic, to make special live appearances with the group.  TLC have re-signed with mentor LA Reid and Epic Records/LaFace. 
Check out the trailer for TLC's biopic below.