Founded in 1997, HTC built its reputation as the behind-the-scenes designer and manufacturer of many of the most popular OEM-branded mobile devices on the market. Since 2006, HTC has regularly introduced many critically acclaimed mobile devices under their brand and introduced smartphones and tablets powered by the Android or Windows Phone operating systems.

They are dedicated to enabling a customised user experience, based on the belief that each mobile device needs to fit its owner, and not the other way around.
ITV is a network of television channels that operates regional services and shares various programmes between each other. Launched in 1955 as Independent Television, ITV is the oldest commercial network in the UK. As a public service network, their broadcasts covers material of public importance, including news, current affairs, children's and religious programming as well as leading urban music performances like the MOBO Awards.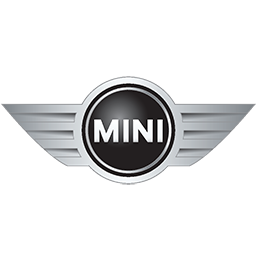 MINI and urban music culture go together like R&B or Krept and Konan. That's why they are the Official Automotive Partner of the 2014 MOBO awards. Visit www.mini.co.uk to check out the New MINI 5-Door Hatch, with its state-of-the-art in-car entertainment and optional Harman Kardon stereo. 
Holler Watches is inspired by the black urban music industry and influenced by soul stories, colours and styles. The watch brand was born out of a long history of soul music originating in America in the 1960's. Soul music is a music genre which combines different elements of gospel music and rhythm and blues.
Holler has a catalogue of famous faces based in the music, sport and entertainment industry including soul legend Bobby Womack, former undisputed heavyweight champion of the world Mike Tyson & English street dance troupe Diversity. The brand was also 'Official Timing Partner' of Premiership Football clubs West Bromwich Albion and Crystal Palace for the 2013-2014 season.
Shout Out To The World with a Holler Timepiece!
With Special Thanks to...
Freya is a market leading, fashion lingerie label that specialises in on-trend and edgy design. Freya creates striking and supportive underwear for the style-conscious. Standing out from the crowd with its up-to-the-minute collections of colours, prints and patterns, Freya ensures every woman feels great and looks sensationally stylish up to a K cup. Sister brand Huit is a well-established French lingerie brand but rather than being edgy, Huit is about looking and feeling effortlessly sophisticated. b.tempt'd is an exciting lingerie brand that was designed to entice the young-minded woman with sexy, sophisticared and flirty lingerie, offering up to an E cup.
 Over the course of its 30 year history the Police brand has been modeled by world-famous celebrities such as Bruce Willis, George Clooney, Antonio Banderas and David Beckham. In 2014 Brazilian footballer Neymar JR became the latest face of the brand; outshining the competition as the poster boy of the World Cup. Adored globally, Neymar has taken Police to new heights, bringing fresh legs and his unique, fun and flamboyant personality to the brand. To view the complete collection of eyewear, watches and accessories - visit www.policelifestyle.com and follow @policelifestyle on Twitter and Facebook. Marketing enquiries: 01923 249491 / info.uk@derigo.com.
Defined by luxury and elegance, award-winning jeweller Tresor Paris offers a vast collection of exquisite diamond and crystal pieces. It has gained a reputation for designing timeless jewellery in both classic and contemporary settings. Boasting expertise from decades working in the jewellery business, Tresor Paris ensures that fine quality is at the heart of every piece in every collection. Tresor Paris has collaborated with designers including PPQ, Corrie Nielsen and Fyodor Golan to design bespoke pieces for their LFW "London Fashion week" shows and also creates bespoke show-stopping pieces such as 1920's inspired a Gloriole shoulder piece which has also featured on the catwalks.
Make music social again with Ultimate Ears BOOM—the wireless speaker made to rage, riot, party and play the music you love, out loud. UE BOOM's 360-degree design drops bold, immersive sound into any space. Its versatile, go anywhere shape is designed to be as spontaneous as you—it brings the music, you bring the friends. And with a water and stain resistant acoustic skin and 15-hour rechargeable battery, you're ready for wherever the night takes you. If more friends crash the party, wirelessly connect two UE BOOMs together via the UE BOOM app to spread the sound and pump up the volume. UE BOOM. It's the ultimate social music player.