Host City Partner:
EventScotland - working to make Scotland the perfect stage for events. Through funding and developing an exciting portfolio of sporting and cultural events EventScotland is helping to raise Scotland's international profile and boost the economy by attracting more visitors.  
Glasgow City Marketing Bureau (GCMB) is the official destination marketing organisation for the city of Glasgow and a wholly owned subsidiary of Glasgow Life, the charity responsible for inspiring Glasgow's citizens and visitors to lead richer and more active lives through culture, sport and learning. 
GCMB's role is to communicate and enhance Glasgow's reputation as a vibrant, world-class city in which to live, work, study, meet, invest and visit; as well as leading engagement with the city's award-winning PEOPLE MAKE GLASGOW brand.
Broadcast Partner:
ITV is a commercial TV network in the United Kingdom. Launched in 1955 as Independent Television under the auspices of the Independent Television Authority to provide competition to the BBC, it is also the oldest commercial network in the UK.
Project Partners:
NHS Blood and Transplant (NHSBT) is a Special Health Authority, dedicated to saving and improving lives through the wide range of services we provide to the NHS. Our ambition is to be the best organisation of our type in the world. We achieved the 50% increase in deceased organ donation which helped transform more than 3,100 lives in the last 12 months. This was a challenge few thought possible when it was set by the Organ Donation Taskforce in 2008. Delivering it was the result of the hard work and dedication of staff in hospitals and communities across the country. 
The BFI was founded in 1933. We are a charity governed by a Royal Charter. We combine cultural, creative and industrial roles, bringing together the BFI National Archive and BFI Reuben Library, film distribution, exhibition and education at BFI Southbank and BFI IMAX, publishing and festivals. We award Lottery funding to film production, distribution, education, audience development and market intelligence and research.
Media Partners:
With Special Thanks to...
Bobbi started a makeup revolution in 1991 with a handful of lipsticks and a simple philosophy: "Women want to look like themselves, only prettier and more confident." Her dream was realised when she debuted her line of cosmetics – just 10 brown-based lipsticks at Bergdorf Goodman in New York City. Women instantly embraced her uniquely flattering makeup and realistic approach to beauty. Today, Bobbi brown Cosmetics can be found throughout North America, Europe, Asia and Africa.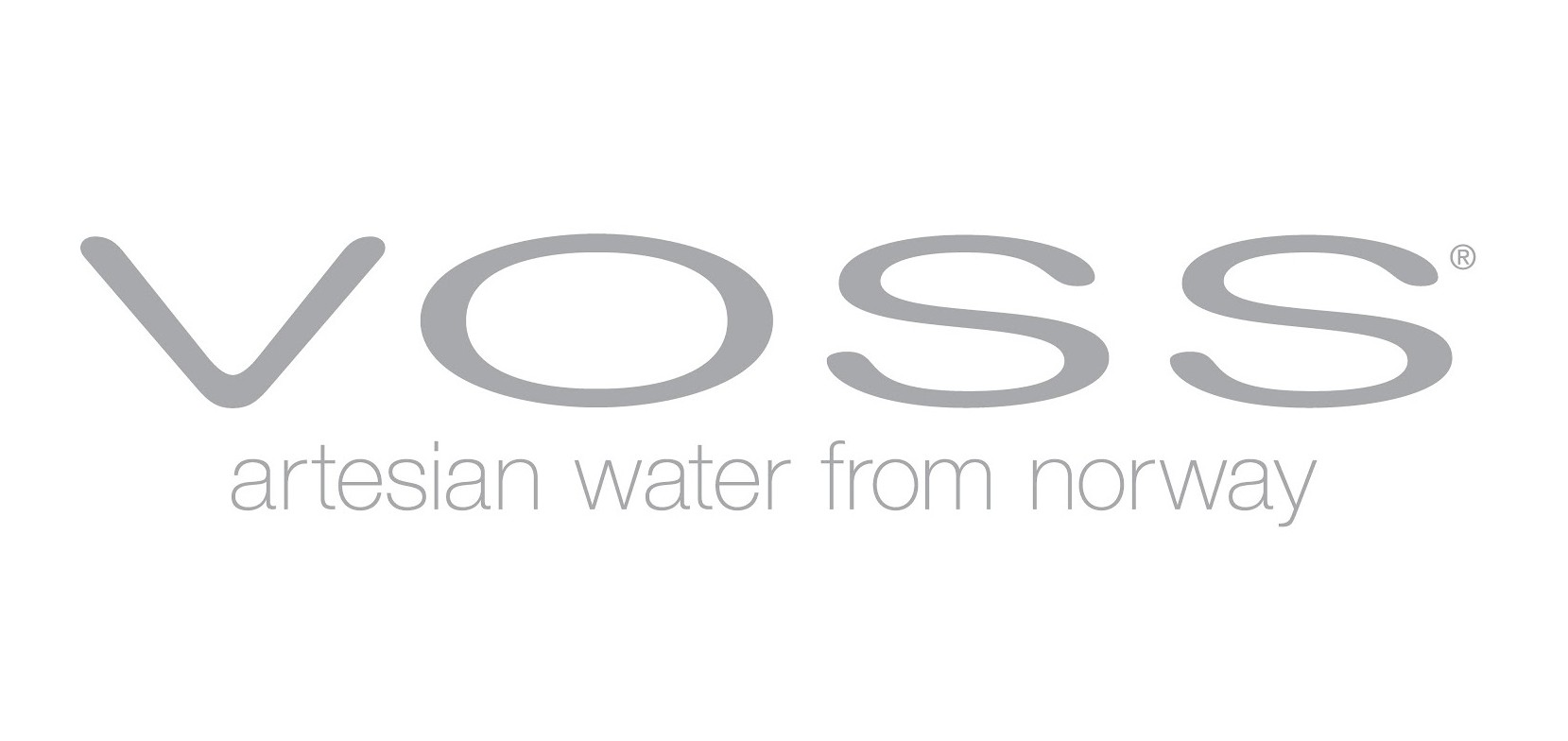 VOSS is bottled at an artesian source in pristine Southern Norway, producing a naturally pure water, low in minerals and incomparable in taste. Purity at VOSS starts with our water and flows through to the pure intentions of our people.
Situated in the heart of the Glasgow, in the glittering surroundings of Royal Exchange Square, 29 is a haven in the bustling city centre. Whether you choose to simply unwind in The Oyster Bar, entertain clients in The Network Bar, enjoy drinks on Glasgow's only Rooftop Terrace or host a glamorous event in The Supper Club, a 29 membership offers the complete hospitality experience.
The Blue Parrot Company offer a fully comprehensive event solution to both private and corporate customers, specialising in event design and hire across 3 brands.
Passion 4 Events are proud to have supported the MOBO Awards VIP and after show parties for the third year running. Established since 2006 and specialising in prestige events, weddings, and VIP hospitality throughout the UK and Europe, our clients invest in our experience to turn their party into a truly memorable event! From simply hiring our boutique event furniture, to a full event. 
Fulford Flowers for the best flower arrangements for all occasions.
Established in 2015 DirtyMouth cupcakes is London's trendiest cupcake company. Providing the utmost fashionable cupcakes LDN has to offer We taste as good as we look. Inspired by fashion created by creatives eaten by all.
Where artistry, science and hairdressing meet, you find rainbow room international. Scotland's hair colour experts (all of our stylists have schwarzkopf colour master degrees), we were the first in the country to use foils, and to consider face shape, skin tone and eye colour when creating client looks.
Our artistic team is often first-choice to style celebrity hair at major events such as the MOBO Awards, London fashion week, T in the park and the MTV EMAS. what we love the most is giving every one of the 10,000 clients who
visit our salons each month the VIP treatment.
Unisex Salon in based in De Vere Venues Whites Hotel within the Reebok Stadium Bolton. At Jiggi Salons we are committed to offering you a personal & high-quality service every visit. Our ethos is simple, keep up-to-date with latest trends, fashions and developments in the hairdressing world to make sure our clients are looking their best. We understand all clients are different, so we offer an initial consultation on every visit to discuss your requirements and then all you have to do is sit back in the modern surroundings of our salons and relax. 
Male grooming and hair styling provided by Grooming Rooms West London. With over 20 years in barbering, styling and teaching, the client portfolio includes the likes of premier league footballers Ashley Cole, Andy Carroll, Winston Reid, Alex song, Carlton Cole, Diafra Sakho, Cheikhou kouyate and many more! Situated in West London, Grooming Rooms also offers a mobile service catering for all ages and occasions with the most up to date cutting edge styles.  
Bakhsh Group is a family group which has been trading for more than 10 years. We have national and global interests in a diverse range of sectors some of which are listed below. Consistently achieving without limits Bakhsh Group believes anything is possible and in a can-do attitude together with creating loyal relations with our partners, customers and communities.
Avlon seeks to maintain its image of professionalism and innovation, to expand its product lines, and to be recognised as a leader in the markets it serves. It regards hairstylists with the highest respect and constantly seeks successful solutions to their calls for help with assistance from its technologically advanced research centre. The company's goal is to provide the very best products that advanced research and innovative thinking can offer, and always with an eye toward advancing hair technology.
Vocalzone Throat Pastilles are ideal for professional and amateur singers as well public speakers and voice professionals to help relieve an irritated throat. 
Chika's is the new challenger in the UK snack market, bringing exotic West African inspiration and product innovation to excite consumers hungry for new food experiences. The Founder is Nigerian entrepreneur Chika Russell, who offered to teach Dragons Den's Peter Jones to tick-tock before later turning down his investment. Chika's is growing rapidly with listings nationwide including Waitrose, Ocado, Selfridges and Wholefoods.  Packed with flavour, provenance and style, Chika's healthier range of nuts and crisps is gluten free and vegan-friendly.
Stuck for gift ideas? Funky Hampers has thousands of gifts for all occasions. From gourmet food hampers to retro sweet hampers, from hand-made chocolate bouquets to random retro gifts. We specialise in producing gifts with a difference, which in turn guarantees to bring smiles to faces. It's what we do!
Reshma Designer Jewellery was found in the year 1991. We operate in the Sri Lankan Jewellery Industry merchandising 24K Gold Plated Jewelleries under the brand name "Reshma". We are the monopoly in Sri Lanka to provide our customers with Pure 24K Gold Plated Jewelry. We as a customer oriented producer have our unique segmented designs to satisfy our customers' demands from various market segments. 
Established in 2007, The Blue Parrot Company (aka Blue Parrot), has grown significantly in the products we offer and the customers we assist. Traditionally operating in the wedding sector, Blue Parrot has become the number one choice for event hire in the corporate and commercial event market.
Equipped with cutting edge machinery, the Tunnock factory occupies around 250,000 sq ft. It produces all the quality elements required to create the famous Tunnock taste - the wafers, the caramel, the marshmallow and even the distinctive rich creamy chocolate. Today, this factory still stands 100 yards away from the site where Thomas Tunnock opened his first shop in 1890. The coveted reputation acquired down through the years is still enjoyed by Tunnock's today.
Hectares source the best natural ingredients from the richest hectares of land around the world to make simple, delicious snacks.
Berrywhite was founded by Andrew Jennings in 2011 based on the ethos of 'tastes good, good for you, and good for others'. Goodness shared! With the help of a flavour house, he designed the four Berrywhite flavours, combining superfruits, known fruits, and healthy extracts. 
It started with a POP! We're obsessed with delicious and healthy food, and wanted to create something that was light yet tasty to replace heavier snacks. Popcorn was the perfect fit & Metcalfe's skinny Popcorn was born. After experimenting with dozens of flavours & varieties (not to mention a run in with a chocolate drizzle machine), they came up with the perfect recipe for freshly popped butterfly popcorn tumbled with Metcalfe's unique flavours & seasoning.
The Blue Parrot Company offer a fully comprehensive event solution to both private and corporate customers, specialising in event design and hire across 3 brands.
Bringing the very best BERloons to your party or special event! 
At Real Handful they believe that food is more amazing when it's tasty, nutritious and fun. They've developed a range of trail mix snacks using the finest dried fruits, whole nuts and Belgian chocolate to fuel for your everyday adventures. By blending at least 75% dried fruit and nuts with a sprinkling of Belgian chocolate all their snacks are great sources of fast and slow release energy, fruity goodness, fibre, protein, heart-healthy fats and micronutrients. To top it all off they taste fantastic.
At ZEOS® we believe in solutions. We believe in bringing you products made for men who want to look great. Our mission is to make looking your best as hassle-free as possible.
We passionately search out the best quality, nutritious ingredients and set ourselves the challenge to create delicious breakfasts and snacks to eat every day… it's a fab job!
Our range of naturally delicious breakfasts and snacks are bursting with nutritious energy, packed with the goodness of whole foods, and abundant with nutrients your body needs to thrive, each and every day.
When Steve and I first started out we were all about gluten free and created some more indulgent snacks.. but now we're 100% focused on packing in the goodness .. with delicious whole foods.
We love our coconut water, which is why we only bottle from a single source. This means that we can keep our coconut water 100% natural without ever sacrificing on taste. Not all coconuts were created equal- trust us, we've tried plenty!